You might be familiar with long buying cycles if you work in B2B. You might need to put in a lot of effort to keep in touch with your leads. So follow the most promising B2B Email Marketing Tips.
How can you increase the communication process with your leads, from nurturing to closing sales?
Email marketing is one of the most effective channels to deal with customers. Long sales cycles.
B2B Email Marketing Tips
Based on the interactions of your leads, you can automate personalized messaging.
We will help you understand the process.
We are here!
What is B2B Email Marketing and how can it help you?
B2B email marketing refers to the sending of email campaigns to professionals or businesses, rather than individual customers or consumers.
B2B email marketing is known to have a longer sales cycle. It can be difficult to convince a consumer with B2B marketing to buy.
A B2B Lead Generation Process can help you make ends meet and increase sales via automated B2B email marketing.
Five Tips to Build a B2B Email Database
B2B marketers face the greatest challenge of driving qualified traffic to their websites and converting leads into customers.
Building an email list is the best way to convert leads into paying customers. How do you create a large B2B list?
These are five strategies you can try.
1. Offer a free consultation
A free consultation can be a great way to start a B2B email database with qualified leads.
Website visitors will be able to get to know the people behind the business through consultation calls.
This allows you to add a personal touch to your lead generation process. You can make such calls to:
Find out more about your prospects
Establish trust and authority
Please share your case studies that have been a success
Cross-sell and upsell your B2B services/products
High-ticket sales require free consultations. A customer conversion is well worth the effort.
Free consultations are also available to help you get to know your customers better if youre just starting out.
You can also use the new results to modify the format of a webinar by using the patterns gathered during consultations.
2. Host a webinar on an educational topic
Hosting a webinar can be one of the best ways for your B2B email lists to grow.
This allows you to offer useful content to your clients and prospects to help them better understand their industry, keep up-to-date, and learn more about you company.
A study by Convince & Convert found that 67% of B2B marketers use webinars for leads generation.
3. Promote email-only content in your website
You can promote on your website that your subscribers receive exclusive content. This will show your prospects that your company wants to connect with them directly.
This will allow you to feel more connected with the people who subscribe.
Who wouldnt love to be treated as a VIP?
Your prospects will feel special and want to sign up for more exclusive email content.
Email-only content can be used by SaaS companies in order to educate, nurture, and ultimately get their leads to sign up for their products.
4. You can also add a free trial
Offer a free trial to your prospects to show them that you are serious about helping them find out more about your business.
The time frame is ideal for people who value convenience over having to read through all the information before making decisions.
Your prospects can try your tool for free and discover its value. You also capture their contact information to send them onboarding emails.
B2B buyers purchasing habits are changing due to B2C apps such as Spotify, Netflix and Spotify. Companies must adapt to this shift.
According to Forrester, three-quarters of all Business to Business (B2B), buyers would rather learn about products from themselves than hear it from a sales rep.
Youre effectively leading a product-led strategy where your target audience can try your tool and discover its value.
5. Transparency in Sales
They will feel betrayed and deceived if you dont communicate with your subscribers via email.
It is important to communicate clearly and honestly that you have a commercial goal when you send emails.
Sign up for your newsletter to let them know the contents.
You can, for example, share in your confirmation email what content you expect to receive with your contacts.
They can also receive your privacy policy.
Although you may not be able to sell in B2B email, people know that the messages are coming from someone with goals and interests.
Three Types of B2B email and when to use them
There are many B2B email types. I will go through them all, explain each one and give suggestions on how and when to use them.
Lets begin with transactional emails.
1. Transactional emails
Transactional emails are often triggered by actions taken by a user.
You may, for example, send transactional messages to someone who subscribes to your blog or asks about your products.
These are some examples of B2B transactional email:
Confirmation emails
We are grateful for your emails
Welcoming emails
Email confirmations for orders
Emails with confirmation of registration
These emails are sent immediately after a prospect or lead has taken an action.
B2B emails open at 15,1%. However, transactional emails received 8 times as many opens as regular email newsletters.
Email marketing is the best way to reach your prospects and to build relationships. It can also be time-consuming.
It is impossible to spend enough time each day sending personalized emails, following up with prospects, and managing all that manually.
Instead, sign-up to Digital-Advertisers and automate all transactional emails. This will save you a lot of time and help you to do repetitive tasks.
2. Bulk email
A bulk email is one that you send to many contacts at once. Bulk email campaigns are used for marketing purposes. They may include:
Promotion of products
Announcement of a new product/feature
Digest the content
Update Policies
Segmenting and targeting people who fit the same profile is a good idea.
If your company sells web design services, you might want to personalize your marketing campaigns according to the industry your prospect is in.
So even though bulk email is sent, each email is unique and personalized to your preferences.
Bulk email is more cost-effective than regular mail for B2B companies because they have a greater chance of reaching their target audience.
3. Re-engagement campaign
Its not surprising that contacts become active after a period of time.
Re-engagement emails can help you win back your contacts and keep them engaged.
Your contacts will be more likely to re-engage with you if your emails are persuasive.
Remember: Re-engagement emails are not meant to be sent once and should continue as long as no one responds.
This is Digital-Avertisers re-engagement sequence email.
An effective re-engagement email should include:
You can include a promotion or discount.
Keep it short and to-the-point
Ask the recipient for an action
Last note: Re-engagement campaigns are less expensive than buying new leads to win back inactive leads.
Here are 4 tips to help you write B2B emails
B2B email is a great way of maintaining relationships with clients and prospects. But, its not enough to just send these messages.
These are four great tips to help you create your next B2B email.
1. Your copy should be clear
B2C emails can be more informal than B2C, but B-to-B email must remain on-point.
You should not use fluff-copy and focus on what is most important in your email.
The product/service
These are the benefits
Why do they need it?
2. Do not sound robotic
Robots are not what you want to sound like.
To add personality to your B2B email communications, write conversational emails that sound human. Avoid long paragraphs of text.
Email copy should be written in an active voice to avoid being dry and repetitive.
By including your email address in your email signature, you are demonstrating that you are a person and not a faceless company.
3. P.A.S. Framework (Problems, Agitate, Solutions)
This framework for copywriting helps you increase your audiences attention span by highlighting the problem and then agitating it. Then, provide a solution.
This technique will help your recipients to understand the problem better and accept your solution.
Similar copywriting methods are used extensively in direct marketing. It all makes your B2B emails more effective.
More persuasive
Convert more money
Engage and delight readers
4. 4.Define a clear action that your recipients should take
It is important that you clearly define the action you want to take for your recipients.
Also, ask the recipient what they will do next after reading the email.
You could simply click on a link for more information, or you might need to make an appointment with a representative of the company.
Consider your campaign goal and identify the primary action you want your reader to take.
The more specific you can be about what action you want readers to take, then the better.
Five Ways to Automate B2B Email Marketing
Is it time-consuming to manage B2B email marketing campaigns? No.
Digital-Avertisers allows you to set up emails that will be automatically sent to your clients or prospects.
This will allow you to not only save time, but also make better email marketing campaigns that focus on converting B2B leads to customers.
These are five ways to automate B2B email marketing tips.
1. Use behavior-triggered email
You can set up your drip campaign trigger in Digital-Avertisers by choosing one of these options.
It is possible to personalize your B2B email marketing and automate email drip campaign that can be triggered by a contact.
Receives a tag
Adds to a List
Send a form to your website or
Click a link in an e-mail
Visits a particular website page
Etc.
Triggers enable you to set up email automation and send actions to your subscribers. Triggers can be used to follow up on previous engagements with your target audience and help you reach your drip campaign goals.
2. Set up email auto responders
It is best to add auto responders to your most important forms so that you can immediately acknowledge anyone who contacts you.
Let people know that you received their email. Youll be back shortly. This is customer service at its best.
For:
Confirmation of subscription
Welcoming emails
Emails to lead magnets
Etc.
3. Create email drip campaigns
An automated drip campaign sends a sequence of emails on a predefined schedule. It is designed to help targeted subscribers achieve a particular result.
B2B automated email sequences are used by companies to nurture leads, as the sales cycle is much longer than B2C.
EmailMonday reports that businesses who use marketing automation to nurture prospects see a 451 percent increase of qualified leads.
You can personalize your messages on a scale with the automated and triggered email campaigns
Every drip email sent is from a queued mailing list. Pre-written emails.
Automated B2B drip campaign can be used for:
Cours via email
A sales pitch is essential
Nurturing Leads
Converting more free currency to paid
It all depends on how you use it. Strategie
4. Set up automation with conditions
You can send mass email blasts with conditional emails to large numbers of people at once by using email automation. You can also share messages based on the actions of your users.
Lets start with email automation.
Here is a list of conditions that Digital-Avertisers has created for email automation.
What does this mean for an actual B2B email campaign?
Here is an example of email automation that includes conditions for a B2B business.
Lets say you manage an email campaign to send out an automated message for a webinar at a B2B company.
Send a webinar invitation email and a follow up email. Also, include a link to the livecast.
It may seem like a lot of work, but it is not! Automated emails are a great help.
All of this can be automated with automated emails. This is how your webinar email automation should look:
If:
Contact us by email
Contact clicked a link
Contact uses a tag
Contact is on a particular email list
This will allow you to send behavior-based email messages.
Youre probably doing the math on how much time you can save by using this method.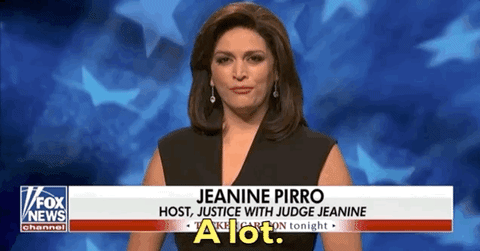 5. Automate resending to non-openers
You can send the same email to non-openers but with a different subject. To increase your email open rate, only send the email to contacts who have not opened your first email.
In, Digital-Avertiserss Email Automation Software You can resend important B2B email messages.Non-openers. Use a Different subject lines After a certain number of days, you can define.
Check out The Resend to not-openers Box
Choose The number of resends you wish to make, regardless of whether you only want to send an email once or twice.
Every sale made through an email campaign is counted for B2B email marketing. Dont miss any chance to increase your email opening rates and sales.
Lets take a look at 16 great B2B email campaigns.
16 Best B2B Email Marketing Ideas
1. Welcome your new users
nDash is a B2B software company that combines an onboarding process and a welcome email in one email. The UI is clean and clearly outlines the next steps that new users must take.
2. Promote your activities' bundle
Zillows Premier Agent newsletter offers exclusive resources for agents, invitations to events, and product announcements.
This email campaign promotes multiple marketing strategies, including content, product, and event. All in one email campaign.
These 31 inspirational examples will give you more ideas for your product launch email campaigns.
3. Set up your lead magnet Auto-Responder
In exchange for their email address, you can offer a free lead magnet as a way to increase leads.
This is a B2B email template that a marketing agency created to respond to contacts who complete a form for a free marketing audit.
4. Notify the user about their trial expiration
This B2B email idea reminds subscribers that they have only 14 days to test the app.
It is important to emphasize that all data can be saved if the customer wants to upgrade to a premium plan.
5. Confirm payment confirmations with your customers
Good B2B email template that includes a branded receipt. The CTA and links can be used in conjunction with a plain receipt to create a styled text-only newsletter.
6. Remind activation
This B2B email is a reminder email Rdio sends to users after they register.
The subject line of the email is Signing up for Rdio
7. Engage with your subscribers again
Email workflow conditions can be used to create such a B2B email campaign. To send it to contacts who have not opened previous emails, you can offer a chance for them to re-engage.
8. Offer assistance to your customer
HelpSprout has created the following email template for B2B customer service.
It is a way of showing that you care about your customers and to tell them how they can get help.
9. Retention email campaign
SumAlls marketing automation team did a fantastic job creating this holiday email newsletter. This is a great idea for B2B retention emails.
Keep in contact with us.
10. Send exclusive content to your subscribers via email
You can be more successful in business if you are more educated.
It is possible to attract their attention by providing educational resources for your B2B customers. Your brands trust can be increased by offering quality value.
Your content is important, whether its eBooks, reports, or any other type of document your audience may be interested in. Use an email marketing campaign for distribution.
This B2B email example demonstrates how it is done.
11. Expose your content
B2B email marketing campaigns dont have to be about selling. They can be used to drive traffic to your content.
This is all part of the core B2B strategy. Helping them succeed by being relevant.
B2B email campaigns are about providing value. There are no sales tactics, only free resources.
12. Send webinar invitation emails to increase your attendance
Successful B2B marketing requires the management of all content.
Webinars are a way to increase leads and sales for your B2B company. Your webinar success is not just about the video broadcast. Your webinar invitation emails are also important.
Uber used clear design and two call-to-action buttons in their reminder email for webinar.
These 14 examples will inspire you to create a webinar invitation email.
13. Send sales emails
B2B Sales emails should be short and sweet. This will make it easier to read and understand. Highlight the benefits of every sale. Every sale is important. This is what every business wants in their B2B sales emails.
14. Refer to others – This will make your offer multi-beneficial
Referring is a role in B2B email campaigns. Ask your loyal customers for referrals.
This will increase your sales volume while also establishing a win-win partnership with your customers.
This B2B referral email increases customers motivations to refer you to others. Your offer should be multi-beneficial to both the recipient and the referrer.
15. Your customers should be thanked for doing business with them
Your customers will be more grateful if you show gratitude. To increase customer loyalty and engagement, send thank-you emails
In your customer appreciation email, make a connection between your customers and what they have done for you.
16. Survey emails are a great way to get feedback
Respecting the feedback of your customers is a key element to business growth. It helps you to identify your weaknesses and expands your vision for areas that can be improved.
Ask your customers to complete surveys and give you their feedback.
19 Examples of B2B Email Subject Lines
Your subject line for B2B emails could be a blocker to your next sales opportunity. Prospects can be prevented from opening sales emails by a subject line.
These 19 B2B email subject line examples will help you win the battle for the inbox
Quick question (Name).
Did you hear?
Are you feeling (insert emotion here)? Let me help
Have you ever had this problem? Let me know about it
We are here to help
We share (insert fact).
10 minutes - (date).
Hi [name], [question]
Did you find what you wanted?
X ideas/tips for [pain points]
This 3-step plan will help you get through your busy week.
[Name] I thought these blogs might be of interest to you
Heres the information I promised to you
Your feedback is greatly appreciated.
This is what you need to know about [topic]
Are my assumptions correct?
Finish your month strong
This article will help you prepare for writing another blog post.
Tomorrow is calling
Personalizing B2B email subject lines can increase email open rates and improve your email open rate. This can be done by including the names of your prospects in the subject lines.
You can also try Digital-Avertiserss email subject line generator, which generates high-performing subject lines from your email copy.
Step 1: Copy and paste your email content.
Step 2: Let Mizy analyze and read it.
Step 3: Copy, Like and Use the Subject Lines You Prefer
You can skyrocket email open rates in just 3 steps.
Conclusion
These tips can help you increase your B2B email marketing performance. We all know what it means. Increase sales.
A B2B email series can help you generate leads. This will help you to increase your B2B sales performance. However, it all starts with understanding your sales process.
Automated B2B email series will save you time and allow you to personalize your emails.
Last but not least, measure and improve.